Make A Nichrome Burner Wire With A Guitar String
For Burning Salts And Other Chemicals Over A Burner

First find yourself an old guitar string, preferably one of the top 3 so you get a wound string.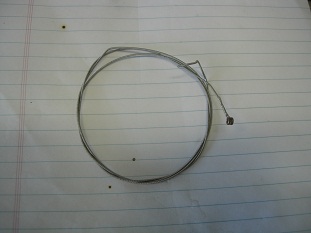 Then make a bend slightly to one side of the middle.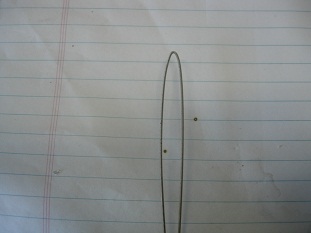 Next grab the bend with pliars and twist the two sides together.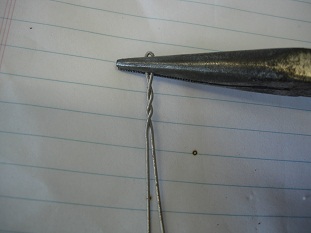 Now fashion a handle using whatever means possible. I just bent the remaining wire into a handle.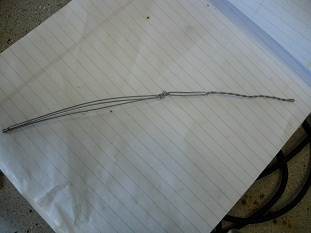 Now you're all done and ready to be the new family pyromaniac.
Or you can just Head Back to the pool page to finish your water testing.


Copyright 2010 AK Motorsports
Sarasota, FL USA