DIY powdercoating wheels
Powdercoat your own wheels

why pay someone else? you can do it for next to nothing and brag about it!

When I bought my 1979 camaro, it had 15" chrome wheels that looked like they belonged on a 1950's car.
I found that the stock wheels that came on the car were the same style used on 1971 and 1972 chevelle, which increased the odds of finding a set. After months of looking on ebay and craigslist I found a set of 5 wheels about 2 hours from where I live. so I hurried up and drove there. they turned out to be a little rougher than they looked but I talked down the price until it was reasonable.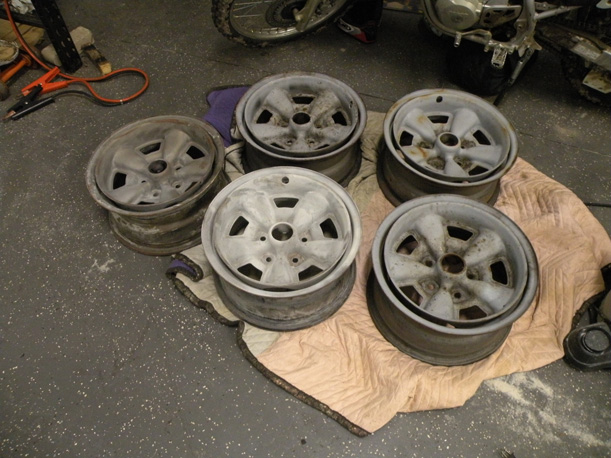 you can see the one on the left that I had started to sandblast.

I had planned to sandblast them myself. But after several days of trying I found out that my sandblaster and air compressor were not adequate for the job.
fortunately our local sandblasting company quoted me $130 for all 5 wheels. I thought that was reasonable compared to how long it would take me to do it myself.
I searched craigslist for a week or so and finally found an oven "broken" for $10. What a deal! I brought it home and hooked it up and it worked fine! so that was something I didn't have to worry about.
So I ordered the powdercoat powder from eastwood, the same company who makes the powdercoat gun we have.
Now that I had everything in line I had the wheels sandblasted. It only took a day and I picked them up right away before they started to rust.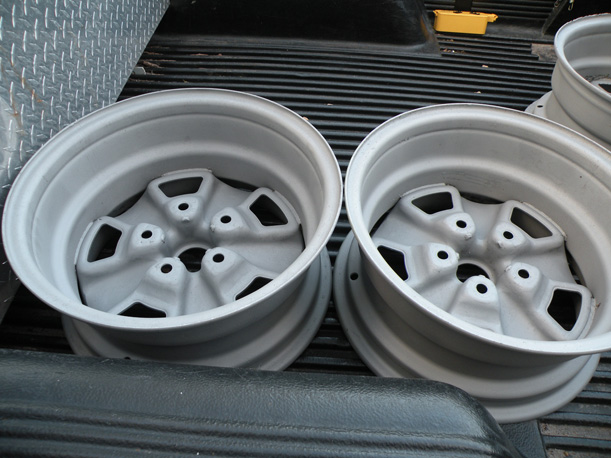 I hurried up and started powdercoating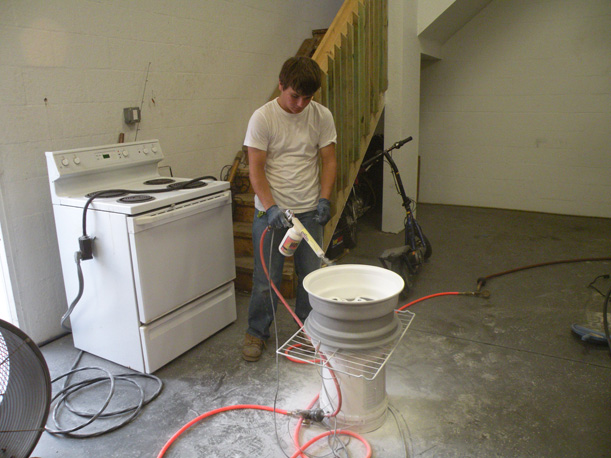 and baked them one at a time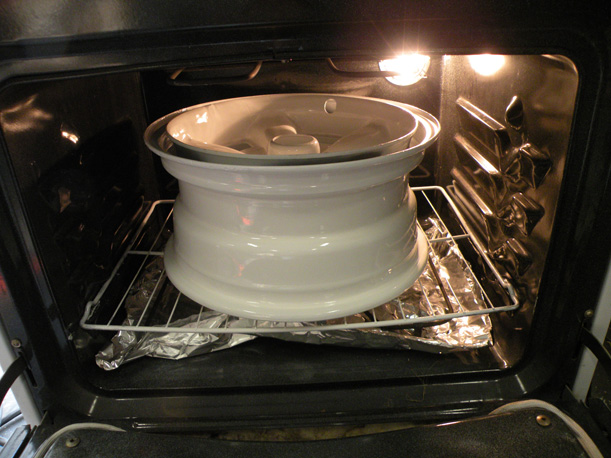 they came out great!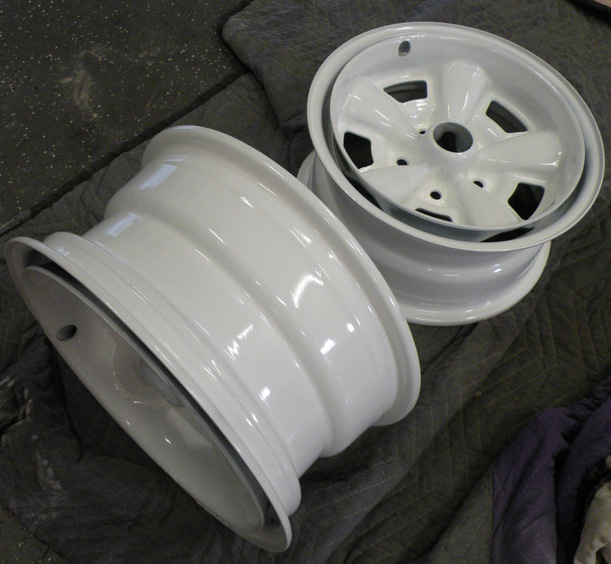 the fifth one needs some extra work, but that can wait. for now just 4!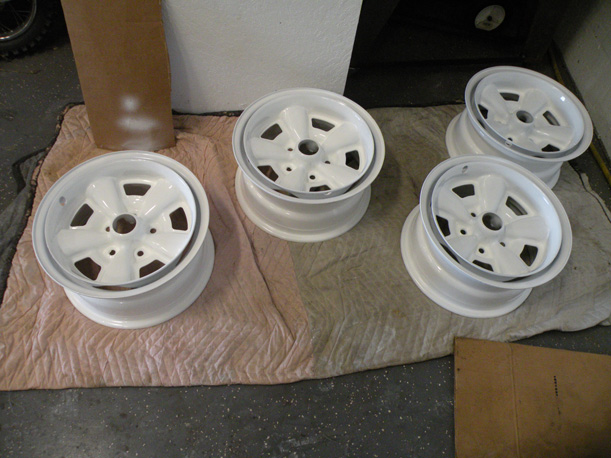 nice!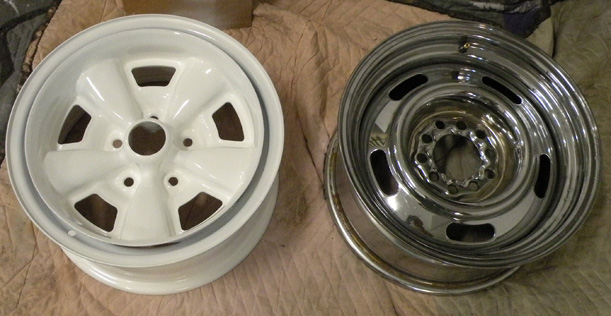 now that's much better!


Home
Copyright 2010 AK Motorsports
Sarasota, FL USA